"Kes"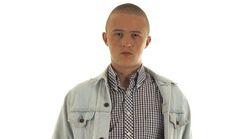 Kes, is a fictional character in the television series This Is England. He is portrayed by Kieran Hardcastle.
Characterization
[
]
Kes is first seen in the underpass with the others and he is introduced to Shaun by Woody, and he says he is a bit chilled and relaxed. Kes did not join the English National Group, and stayed in Woody's group.
"If I was any more laid back, I think I'd be horizontal. Now, where's the party, man?" — Kes
1986
[
]
He is not present in This Is England '86, as he was cut out by the writers because the gang needed to be slimmed down. It is unknown what happened to the character, and why he left.
1990
[
]
Kes is seen briefly at the wedding reception of Woody and Lol, having grown his hair.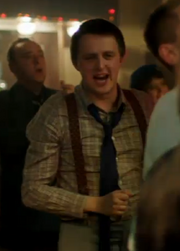 Trivia
[
]
Kes was seen in the archive footage of Lol's flashback in '88.